There are a lot of reasons why people like Sauce Beautiful, but we're gonna narrow it down to seven the you'll be sure to relate to. It's science.
1. It's good on everything.
Don't take it from me. Just ask our friend Patrick Huey who used to spread it on toast like jam and eat the toast. I've heard of people using it as a topping for ice cream but have yet to verify those reports.
2. It makes a great gift.
Once you've had too many bad gifts you never want to send a bad gift to anyone ever again. That's why Sauce Beautiful and our other products make great gifts alone or paired together on a gift basket. Never be the one that gives away hygienic socks or a fruitcake at Christmas again.
3. The bottles are made of glass.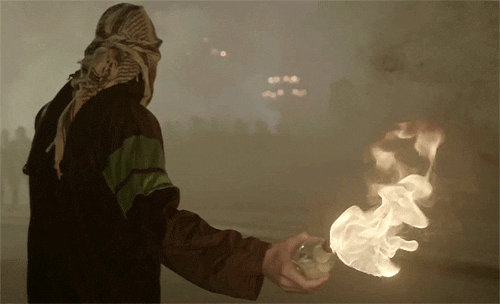 You never know when you might need a glass bottle, but ours are handy if you ever need one. They have resealable tops and can hold several ounces of liquid. They're made right here in Jonesboro, AR and are very rigid.
4. There's a giant smile on every bottle.
Dad was a jolly fella. He was always joking or laughing about something. That tradition carries on to this day with our crew. Thanks to Colin Ruthven, the artist behind the caricature, we've immortalized and preserved the best character traits of our Dad for the world to enjoy.
5. Every bottle holds a dream.
Every single bottle of Sauce Beautiful holds a dream. The sauce came to Dad in a dream and it was made on the stove immediately upon waking up. The recipe hasn't changed since then with only a few minor adjustments to account for volume production. We still fill and label every jar by hand. It was a dream that Dad wanted to come true so we've been doing it ever since.
6. The label design is a family project.
Since it all began the labels have primarily been designed by my mother Donna. After Michael and I got old enough to produce sauce on our own, I have taken over those duties and have used Sauce Beautiful as a springboard for new ideas and marketing adventures to prove myself and be successful both in the BBQ business and professionally.
7. It's just plain good.
Our friends love it. Our family loves it. It just has the perfect composition of bold flavors and tangy zip that makes everyone love it. Kids love it a lot. Our Dad tested new BBQ stuff on us all the time and this is still by far my favorite of our sauces.