Bonjourno! So we did a little thing and entered our brand new Gold Sauce in the KCBS/American Royal "Best Sauce on the Planet" contest and took third place in the mustard based category! The "Best Sauce on the Planet" is an honor given as part of the Annual American Royal World Series of Barbecue® tour and is the largest contest of its kind in the world. It featured nearly 400 entries from 36 states and 8 countries.
Break it Down
Category winners took top honors in five unique categories with an overall winner taking the "Best Sauce on the Planet" overall win. Congratulations to all the winners. We're honored to be among friends as well as the best of the best. We look forward to seeing you all in the future.
Entries were all received by April 26th, 2019.
The categories were Mild, Hot, Vinegar, Mustard, and Specialty.
Sauces were individually tested in a blind taste test on unseasoned pulled pork.
The top awarded sauce in each category was crowned first place in the category where the highest overall score was named "Best Sauce on the Planet."
Category Winners:
HOT TOMATO
1st Place – Pine Ridge Jalapeno Barbecue, Herbadashery LLC – Casper, WY
2nd Place – Q Barbeque Hot Zing Sauce, Q Barbeque – Glen Allen, VA
3rd Place – Meat Mitch Whomp! Competition Sauce, Meat Mitch – Shawnee Mission, KS
MILD TOMATO
1st Place – BONZ Barb BQ Sauce Original Flavor, J Pope Unlimited – West Lafayette, IN
2nd Place – Buckingham, Spicewine Ironworks – Columbia, MO
3rd Place – Triple Crown Organic BBQ Sauce Classic, Acme Organics LLC – Minneapolis, MN
MUSTARD
1st Place – Pine Ridge Sweet Mustard Sauce, Herbadashery LLC – Casper, WY
2nd Place – TD's Brew & BBQ "Southern Mustard", TD's Brew & BBQ – Lovington, NM
3rd Place – Jim Quessenberry's Sauce Beautiful – Gold, Bluff City BBQ Supply, LLC – Memphis, TN
VINEGAR
1st Place – FireFly Competition Sauce, Firefly Barbecue Limited – Glossop, Derbyshire, United Kingdom
2nd Place – Memphis Mop BBQ Sauce, BBQ Buddha – New Egypt, NJ
3rd Place – Rob's Sweet Sophistication, Rob's Smokin Rub & Frog Sauce – Manteca, CA
SPECIALTY
1st Place – BONZ Barb BQ Sauce Bold Flavor, J Pope Unlimited – West Lafayette, IN
2nd Place – JR Okie Smokie Gourmet BBQ Sauce – Chipotle, JR Okie Smokie LLC – Edmond, OK
3rd Place – Raspberry Tequila Lime, New Venue LLC ( Down Under BBQ) – Fridley, MN
What it Means to Us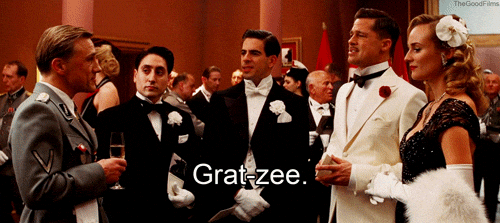 We were thrilled to be a part of history and are even more thrilled to further cement Jim Quessenberry's legacy in the history of championship barbecue. Using this honor to bolster our fanbase, we intend to continue our expansion of sales with online sales and local grocers. We'd like to take a few minutes to thank our fans, friends, and families for enabling us to grow even as we continue to press on with our busy schedules and day to day lives. It's truly awesome to continue on with a legacy while paving new roads into the future of barbecue.
Pat Yourselves on the Back
We'd like to thank the following people for their help taste testing, labeling, bottling, mixing, and developing Sauce Beautiful Gold:
Product Development and Taste Testers
Jeff Marchetta
Patrick Wilson-Marchetta
Krystal Quessenberry
Donna Hill
Aaron Houston
Amanda Marks
Steven Trotter
Crystal Phillips
Brad Benefield
Natausha Light-Benefield
Lock 'N' Load Tailgate Team
Jeremy McGinnis
Jim McGinnis
Jennifer McGinnis
Hannah McGinnis
Tommy Rohlfing
Josh Melton
Jeff Chastain
Josh Roberts
JoAnn Roberts
Manufacturing, Packaging, and Fulfillment
Delta Cuisine & Arkansas State University Mid-South, West Memphis, AR
Packaging Solutions Group, Jonesboro, AR
Arkansas Glass Co., Jonesboro, AR
Master Print Group, Jonesboro, AR
Hays Food Town, Northeast Arkansas
Food Smart, Jonesboro, AR
Food Giant, Northeast and Central, AR
Harp's, Jonesboro, AR
Thanks to everyone for making this happen!
Lee and Michael Quessenberry